Physical Characteristics
Physical Characteristics comparisons can arise from a wide variety of types of evidence to determine if two items are similar. Types of evidence that could have physical characteristic comparisons include woods, plastic bags, fabrics, metal, or plastic objects.
Physical Characteristics examinations may include using physical measurements, microscopy, Fourier transform infrared spectrometry (FTIR), scanning electron microscopy with energy dispersive spectrometry (SEM/EDS), Raman spectroscopy, and x-ray fluorescence (XRF).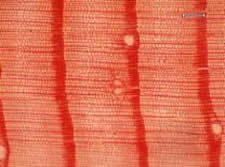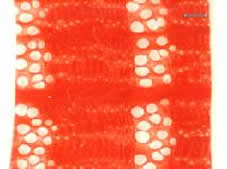 Examinations of prepared wood samples can be used to classify wood as soft or hard. If enough sample is present, the wood may be classified to a genus or, ultimately, the species.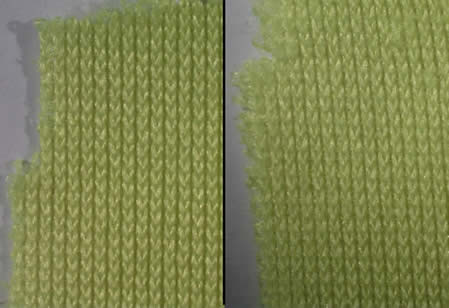 Physical Characteristics comparison of knit fabric samples. If the knit pattern is similar the fibers of the fabric can be further examined.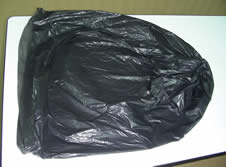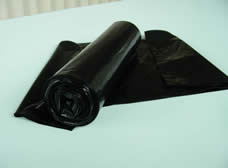 Physical Characteristics comparison of a single black trash bag to a roll of black trash bags.