Plant Material Examination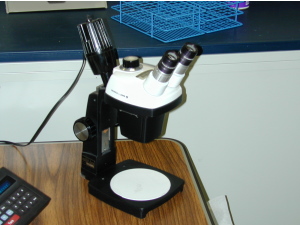 Microscopy
Microscopes are used to examine plant material in order to identify morphological characteristics specific to marihuana.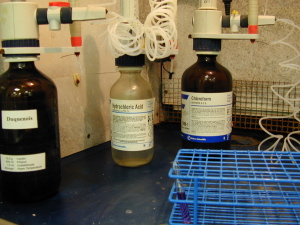 Modified Duquenois-Levine Color Test
A purple hue indicates a positive result. When this result is achieved along with a positive thin layer result, it may be concluded that the specimen contains THC, the active constituent in marihuana.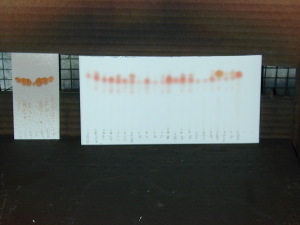 TLC
Thin Layer Chromatography (TLC) is a technique used to separate components of a mixture of organic molecules. These components are then compared to a known standard. This presumptive test provides a reasonably reliable basis for identification of a compound.
Drug Chemistry
Drug Classifications